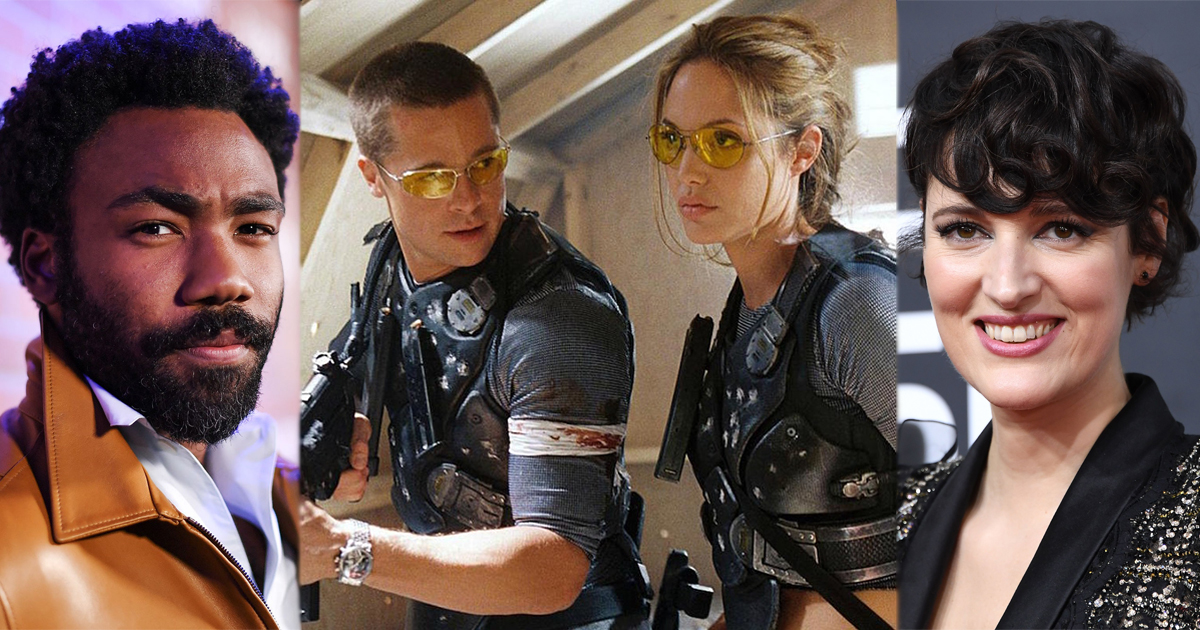 Mr. and Mrs. Smith is getting the Amazon series treatment as Donald Glover and Phoebe Waller-Bridge gear up to bring the action couple back to the screen. 
In an announcement made via social media, Glover and Waller-Bridge posted to their Instagram stories that they will star in and executive produce in a Mr. and Mrs. Smith spinoff series for New Regency and Amazon Prime Video. Jennifer Salke, head of Amazon Studios, also shared the news via her Twitter account on Friday. 
Donald Glover and Phoebe Waller-Bridge Team Up for 'Mr. & Mrs. Smith' – Variety 💥💥💥 https://t.co/WUJczOs2mH

— Jennifer Salke (@JSalke) February 12, 2021
In a statement, Salke mentioned that this is a "dream" for Amazon to put this series together and that Glover and Waller-Bridge are a "powerhouse creative team." "Mr. and Mrs. Smith is an iconic property, and we can't wait to see how Donald, Phoebe, and Francesca make it their own. We're thrilled to be working with them, and with such great partners at New Regency."
The original 2005 feature film starred Angeline Jolie and Brad Pitt who portray a married couple that happens to be rival spies. The film turned out to be a massive hit for New Regency and grossed nearly $500 million worldwide. A TV series version of the film went to pilot at ABC in 2006 but was never picked up. 
The series will mark the second time Glover and Waller-Bridge have starred on screen together as the pair portrayed Lando Calrissian and droid L3-37 in Solo: A Star Wars Story (2018). Both actors have prior relationships with Amazon Studios since Waller-Bridge created and starred in the hit series Fleabag which earned six Emmy Awards, including Outstanding Comedy Series, and while Glover's musical film Guava Island is also an Amazon Original.
Francesca Sloane helped co-create the new series and will act as showrunner while New Regency's Yariv Milchan and Michael Schaefer and Wells Street Films' Jenny Robins will executive produce.
The project is expected to commence sometime in 2022. 
Source: Variety