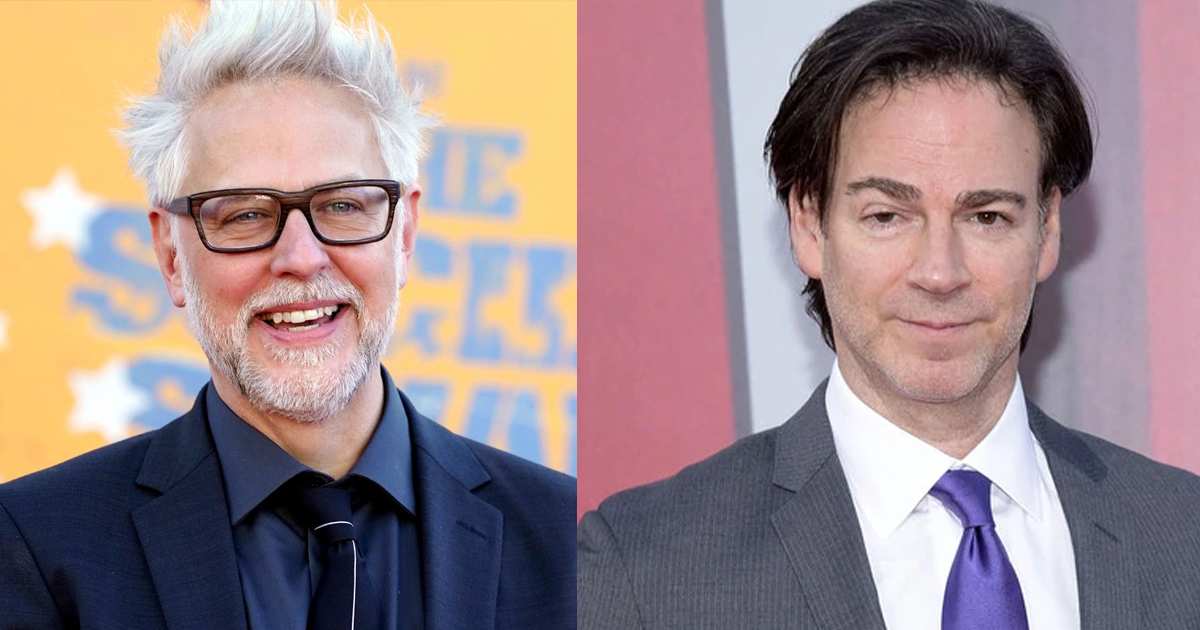 It looks as though DC has found their Kevin Fiege, or rather ther Kevin Fieges. According to The Hollywood Reporter, producer Peter Safran and writer/director James Gunn will serve as co-chairs and co-CEOs of DC Studios. The newly established studio will take over for DC Films at Warner Bros. Discovery, which is closing as a result of Walter Hamada's departure. WBD has spent months hunting for an architect to manage its comic book properties on both large and small screens to better compete with the success of Disney's MCU.
In a joint statement, Safran and Gunn stated:
"We're honored to be the stewards of these DC characters we've loved since we were children. We look forward to collaborating with the most talented writers, directors, and actors in the world to create an integrated, multi-layered universe that still allows for the individual expression of the artists involved. Our commitment to Superman, Batman, Wonder Woman, Aquaman, Harley Quinn, and the rest of the DC stable of characters is only equaled by our commitment to the wonder of human possibility these characters represent. We're excited to invigorate the theatrical experience around the world as we tell some of the biggest, most beautiful, and grandest stories ever told. We're especially enthusiastic about doing all of this with Mike, Pam, Casey, Channing, and the whole Warner Bros. Discovery team, and are grateful to David Zaslav, whose bold vision for the future of the franchise we share and allows for this once-in-a-lifetime opportunity. Most of all, we can't wait to bring you all into the story of the DCU."
James Gunn directed the recent DCEU hit The Suicide Squad, as well as developed its spinoff Peacemaker for HBO Max. Safran has had a hand in recent WB successes as well, having produced both Wonder Woman and Aquaman films, as well as other Warner Bros properties like The Conjuring movies.
When Gunn and Safran formally assume their positions on November 1, they will jointly be in charge of all DC Studios output. The two will be able to see any films, television shows, and animated projects produced by Warner Bros. Discovery under the DC name thanks to their all-inclusive dual role. Gunn and Safran will report directly to David Zaslav, the CEO of Warner Bros. Discovery, who stated the following about the appointment:
"DC has among the most entertaining, powerful, and iconic characters in the world and I am thrilled to have the singular and complementary talents of James and Peter joining our world-class team and overseeing the creative direction of the storied DC Universe. Their decades of experience in filmmaking, close ties to the creative community, and proven track record thrilling superhero fans around the globe make them uniquely qualified to develop a long-term strategy across film, TV, and animation, and take this iconic franchise to the next level of creative storytelling."
Gunn is obviously no stranger to the superhero biz. Outside of his work with the Suicide Squad, he is also responsible for writing and directing Marvel's Guardians of the Galaxy films, as well as the upcoming Guardians of the Galaxy: The Holiday Special. He also wrote WB's live-action Scooby Doo films, Scooby Doo and Scooby-Doo 2: Monsters Unleashed, and has written and produced WB's upcoming Wile E. Coyote film, Coyote vs. Acme. 
Source: THR