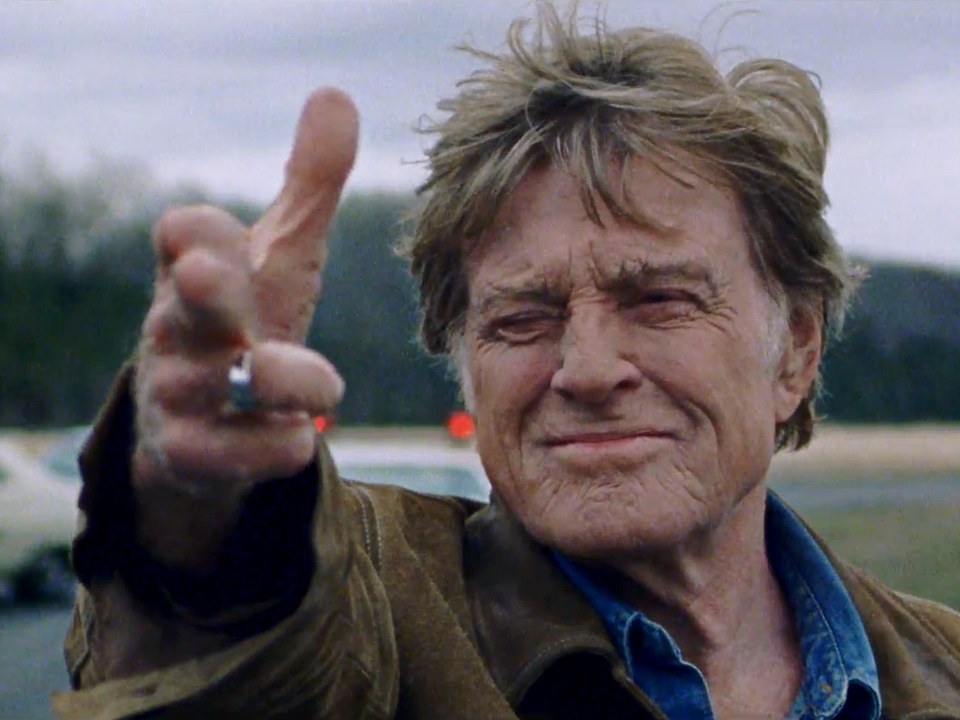 Robert Redford has starred in nearly fifty films in a career that has stretched over six decades. Earlier this year the Academy Award winner announced that The Old Man & the Gun would be his last film, choosing to retire after its completion, and I'm happy to say that he's going out on a high note.
The script is based on David Grann's 2003 article in The New Yorker titled "The Old Man & the Gun", which in itself is based on the true story of Forrest Tucker, a career bank robber who spent most of his life in and out of prison. The "out of prison" was the result of a multitude of escapes, most notably from San Quentin State Prison in 1979. The film picks up two years after his famous escape, with Tucker on the lamb returning to his familiar life of crime. His lifestyle is complicated when he meets and falls for a widow named Jewel, played by Sissy Spacek.
Casey Affleck plays John Hunt, a detective who has lost faith in his career until it's revitalized by his pursuit of Tucker. There is a bit of cat and mouse between the two, but not nearly to the extent that we've seen in other movies like Catch Me If You Can. I really enjoyed Affleck's performance, but I feel he was not given quite enough to work with.
Tucker is sometimes accompanied by a small crew consisting of Danny Glover and Tom Waits (whose signature voice is now on the exact same gravelly wavelength as Nick Nolte's). I would have loved to see both actors have more screen time, but their presence was welcomed nonetheless.
There are parallels between The Old Man & the Gun and Redford's 1984 baseball classic The Natural, in which an aging ballplayer trying to prove himself joins the major leagues as a rookie. Each tackles the idea of a man past his prime trying to find their place, though The Old Man & the Gun borrows a little from Clint Eastwood's Unforgiven, giving the story a bit more weight.
I don't believe there have been too many actors who have been as comfortable on screen as Robert Redford. There has always been an ease to his performances, but none so much as we see here. I realize that the knowledge that this will be the last time we see him on screen may have filtered my appreciation for his performance. That said, it was still an absolute joy to watch him work.
The same level of ease can be said for Spacek, who is just marvelous here. It's astonishing that Redford and Spacek had never worked together before. I would have assumed they had shared the screen even just once in the 70's or early 80's, but they hadn't. Their on-screen chemistry is perfect, and it was a real delight to watch them together.
Unfortunately, the film begins to fall apart in the third act. A screenplay's structure is generally not noticed until it doesn't work, which is the case here. I assume writer/director David Lowery was attempting to portray the events in the film as close to actual events as possible, which I appreciate to a certain extent. However, the result is a relatively unsatisfying ending. The film deserved a stronger finale, and in my opinion, it mars Redford's swan song just a touch.
The few issues I had with the film are outweighed by its charm and wonderful performances. The film moves comfortably slow, and while it features moments of real tension, it is an easy going and enjoyable ride. The Old Man & the Gun is a fitting end to Redford's long and illustrious career.