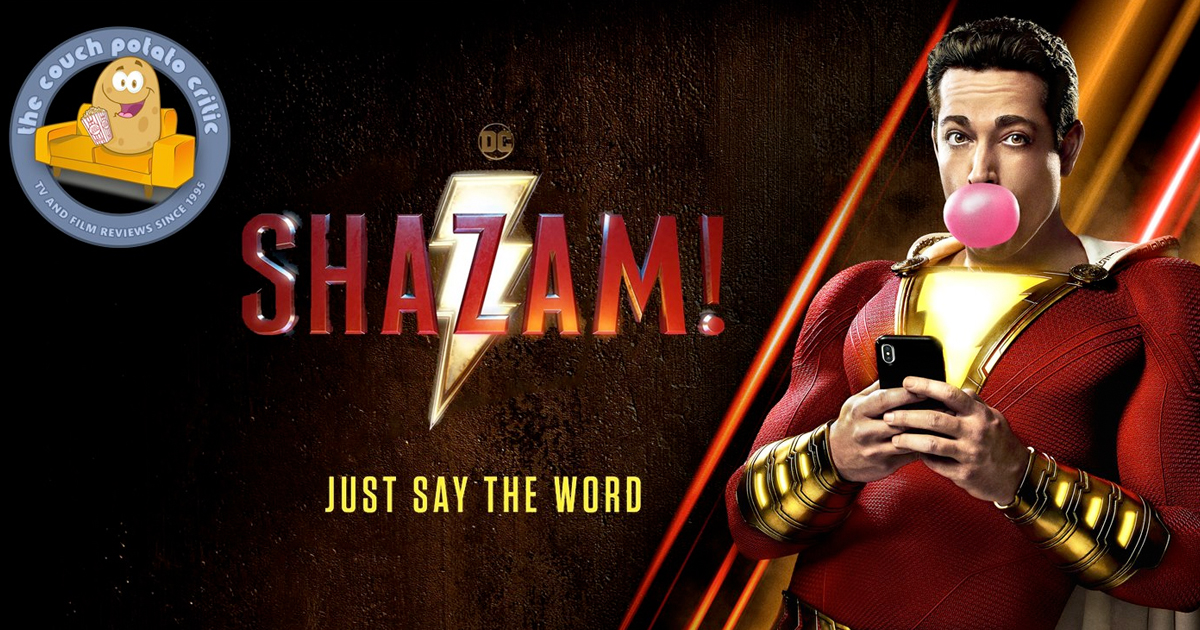 Shazam! is NOT an epic superhero film. It is NOT a spectacle film. So, my watching it in 3D was kind of funny, because there wasn't any eye-popping effects to enjoy in 3D, but instead made me feel like I was back in middle school. However, because this film is much smaller in scope, it allows for character growth, humor, and allows for the lovable corniness that superheroes often need to really put a big smile on its audience. This film has all of that, and in spades.
In my humble opinion, this is the single best produced superhero film since Sam Raimi's Spider-Man 2. I fell in love with this film. It has everything you want in a good comic book movie. I have seen it three times, and cannot get enough of it.
There were some weak points in the film, like some of the characters were rushed and not fleshed out that well, as well as a bit of obvious sociopolitical label pandering that feels phony. But it goes by so quickly, you kind of  let it go as the story progresses. I loved how it gives us the feeling that what makes our hero so strong is that knowing he can't do it alone. This is something I was just talking about with fellow movie critic Susan Leighton from 1428 Elm. A strong protagonist/hero has to be aware of their shortcomings and have vulnerability so they recognize they are fallible, making them NOT a Mary Sue, but instead are someone who cannot do it alone…like in real life…and then they reach out and seek help. This film gets that.
Shazam! was corny, fun, hilarious, full of heart, exciting, occasionally scary, but also very heroic. The film is awesome with call-back humor, and has some hilarious moments that made me genuinely laugh out loud. It has tons of Easter Eggs as well, and references to other films, such as a great nod to the Tom hanks film BIG.
To say the least, Shazam! is a fun film for both kids and adults alike! I would definitely allow my kids see this film though, it's NOT for little kids, despite some of the Christmas imagery.
So, go see Shazam! In fact, go see it again and again, and let DC/Warner know they knocked this one out of the park.
SHAZAM! gets a massive 9 out of 10 Potatoes.
?????????