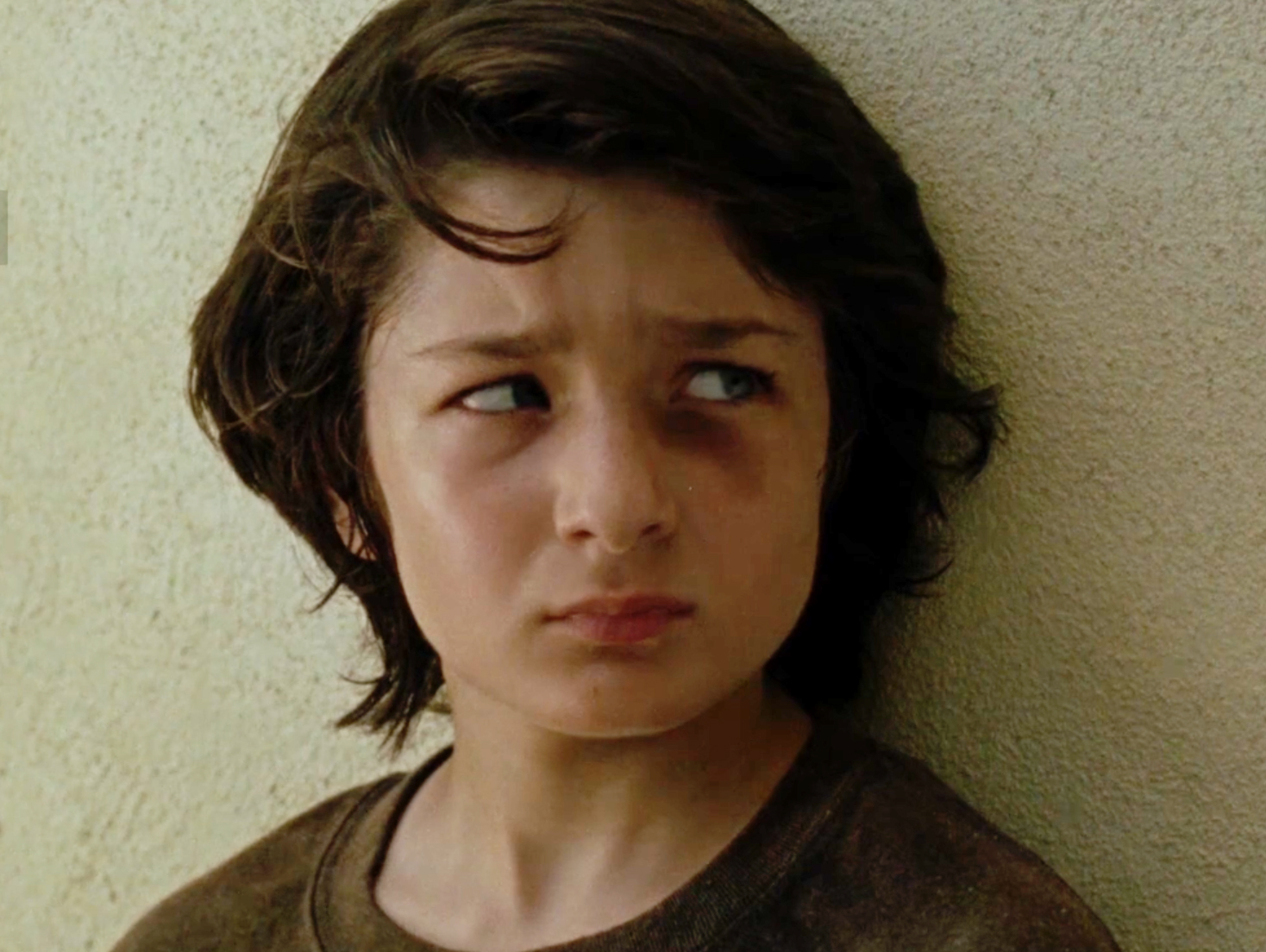 Stevie (Sunny Suljic) is a 13-year-old boy who, between beatings from his abusive older brother Ian(Lucas Hedges), become enamored with the skating culture and a group of teenage boys who frequent a local skate shop. His mother Dabney (Katherine Waterston) is a single mother who is struggling to support her family while trying to hold on the bond she has with her boys, which is slipping away as they grow older.
Mid90s marks Jonah Hill's writing a directing debut (he's shared story credits in the past, but this is his first feature length screenplay), and while it's not perfect, it is a very good film. I was in college in the mid-nineties, but the themes Hill addresses about finding your direction in adolescence is so universal that the decade in which it takes place is irrelevant.
I found myself toggling between my own memories at that age trying to navigate through the adolescent waters of self-realization and as a parent who desperately wants to see all the right choices be made by their children but is powerless to really help in the end. I understood the dilemmas Stevie faces and the choices that he makes, but I also completely sympathized with Dabney who is realizing the very real fear of losing her child to cultural pressures.
Comparison's to 2005's Lords of Dogtown, which chronicled the rise of the skate culture in California in the 70's, is inevitable, but this film is so raw and real, that it makes Lords of  Dogtown seem insincere in comparison. Mid90s owes more to Larry Clark's 1995 film Kids than anything else.  Like Kids, Mid90s is a realistic and almost disturbing look at youth culture.
The dialogue between the group of boys is so real that I found that I had to remind myself that the film is scripted and acted by performers, and not a documentary.  This can be credited to not only Hill's magnificent screenplay, but also the acting capabilities of the young cast, particularly Olan Prenatt, who plays perhaps the most layered character of the boys. Lucas Hedges gives an amazing performance as older brother Ian, who is resentful of his mother's life style as well as the life he was given, and takes it out on his younger brother. With strong performances in Lady Bird and Three Billboards Outside Ebbing, Missouri, as well as the upcoming Boy Erased, Hedges is quickly becoming a talent to watch out for.
There is very little in way of story in Mid90s, which I did not initially have a problem with, but I realized as the closing credits rolled that we are left with only the smallest amount of resolve to the conflict in the story. I would love to see this film pick up a few years later and see a snapshot of Stevie's life. This may speak to how invested we are invested in the characters, but I believe had the script been structured a bit better, this would been naturally addressed.
Hill's desire to demonstrate that the film takes place in the mid-nineties is a bit overdone at the top of the film. We so are bombarded with 90's pop culture references and merchandise that I was reminded of the scene in Back to the Future Part II in which Marty, in the "future" of 2015,  is about to make his way to the Café 80's, and he's warned by Doc that "It's one of those nostalgic places, but not done very well." Luckily, that wave of nostalgia subsides fairly quickly.
I do wish Mid90s was a bit more plot drive, as it would have benefited from slightly stronger narrative on which to hang the coming of age story, but it's very good film nonetheless. I'm eager to see how Jonah Hill progresses as a filmmaker.