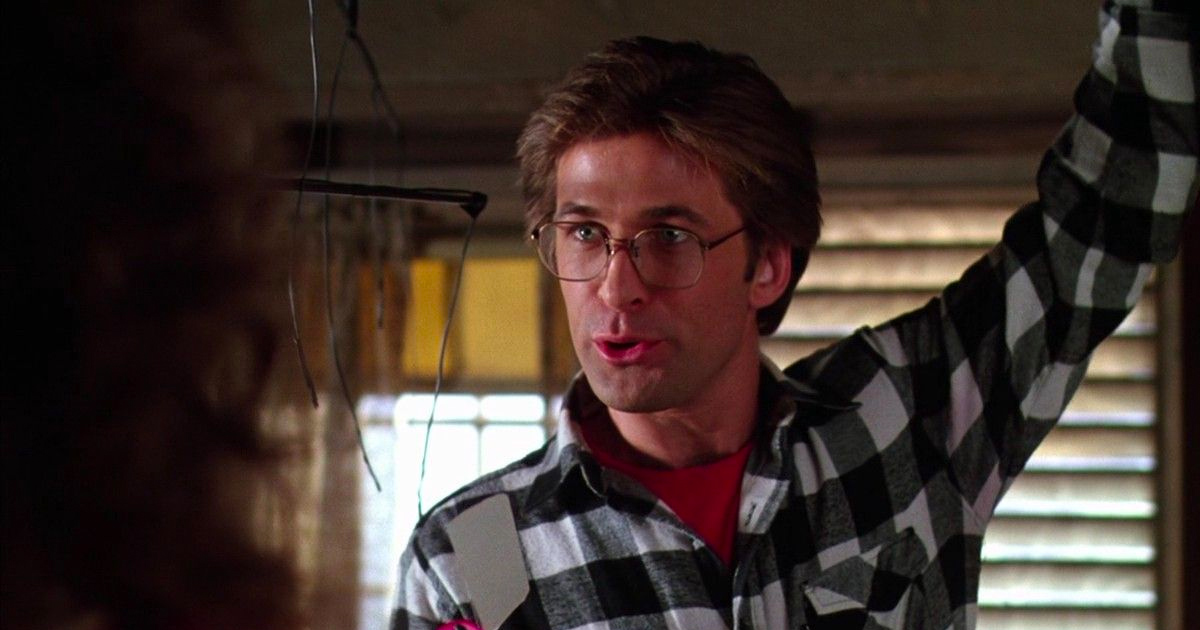 In a recent appearance on Rob Lowe's podcast, Literally! With Rob Lowe, Alec Baldwin lamented about the lack of depth to his character in Tim Burton's 1988 classic Beetlejuice. Baldwin recalled a day that he walked into to Burton's office to discuss his issue with the fact that his fellow cast members all had more to work with in the script than he did with his character. Baldwin felt he didn't have enough to play with, so he offered a suggestion of channeling actor Bob Cummings, though Burton wasn't particular keen on his idea:
"I remember going into Tim Burton's office… He'd be drawing sketches on pads, and he'd be drawing Charred Boy. He'd be drawing characters that were in the film. He'd be sketching on a pad and he wouldn't even really look at you, and I said  'You know, Tim, everyone has a thing their doing, like Glenn Shadix, Catherine O'Hara, Jeffrey Jones, Geena [Davis], [Michael] Keaton,  who has all cylinders clicking here, and I really don't feel I have to play.'  I said 'I want to do a Bob Cummings impersonation. I want to you swear that I'm a gay man who is married to a woman. We're antique collectors. I want to say my lines like this, and be very plummy and very Connecticut and like an antique collector, and I want to do something to play.' And he's looking down and sketching, and his eyes come up for a moment, and he goes 'No, don't do that,' and then he went back to drawing. That's the only direction he gave me the whole fucking movie. He killed my idea of doing a Bob Cummiongs impersonation. I remember walking through that movie and thinking 'I got nothing.' I was like a set piece. A prison sentence."
Looking back on the film, he's not wrong, though in a film chockablock full of over the top characters and outlandish set design, there needs to be something grounding the story, which was the role of Baldwin's Adam Maitland. That can't be terribly gratifying as an actor, however. Incidentally, Literally! With Rob Lowe, is well worth the listen if you haven't done so already. His guests have included Chris Pratt, Conan O'Brien (whose Team Coco produces the show), Gwyneth Paltrow, Mike Myers, David Spade, Demi Moore, Dana Carvey, Nick Offerman and Nikki Glaser, and the show includes some very entertaining industry stories.