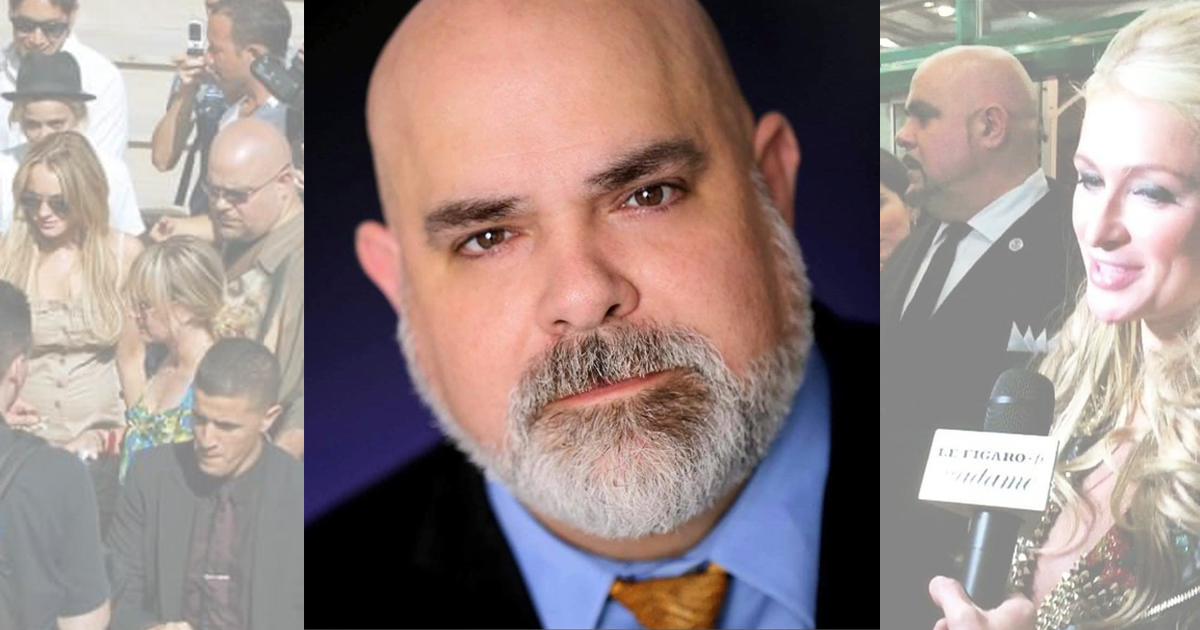 What does it take to be a bodyguard to the stars? If we use Wayne Morgan as an example, it takes a lifetime of service to country and community – and a deep reserve of integrity. Before escorting Lindsay Lohan at the height of her career through an intoxicated Bourbon Street crowd or rushing Snoop Dogg across town to his latest concert; before confirming "the coast is clear" for Paris Hilton to board her private jet, Investigator Wayne Morgan was a twenty-year veteran of the Federal Government.
 "I've been in every kind of law enforcement," said Morgan. "You name it, and I've done it.
Morgan isn't exaggerating. He joined the Navy right out of high school and found himself hand-selected to be a VIP/Admiral Escort, foretelling his career to come. Then it was off to the Naval Academy, a tour in Desert Shield/Desert Storm and in an injury that led to an honorable discharge. He would spend the next two decades moving up and around State and Federal Law Enforcement; a Sheriff's Deputy in Polk County, a Force Protection Specialist in Qatar after the September 11th attacks, a Security Specialist for the Department of the Navy in Louisiana, and a Fraud Detection National Security Officer for DHS, just to name a few.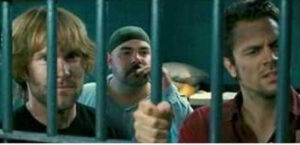 So how does a successful Law Enforcement Officer find himself working security backstage at a Wiz Khalifa concert? It starts with an open casting call for the movie Dreamer down the street from Morgan's house in New Orleans. Morgan brought his two young daughters (2 and 4 years old at the time) to see if he could get them an audition. At six feet tall and 350 pounds, Wayne made quite the impression on the casting director when he walked into the audition holding his two little girls' hands. He was cast as Stable Hand in the Kurt Russell & Dakota Fanning drama. That one role led to a part in Glory Road starring Josh Lucas and eventually the Dukes of Hazzard remake.
"I just kept getting offers and offers and offers," says Morgan. "I loved it, but I never really wanted to do it." Morgan kept his career in show business more for his daughters' sake than for his own. He never quit his day job as a federal investigator. Morgan's hard work paid off for his children; his daughter was cast in Looper as Piper Perabo's daughter and his son (now 10 years old) acted opposite Lou Diamond Phillips in the drama/thriller Created Equal.
It was fate that his two passions, the film industry and security, would make a perfect marriage.
On the set of Just My Luck with Chris Pine and Lindsay Lohan, Morgan befriended Papa Doc Newman, Lindsay Lohan's bodyguard. When a family emergency caused Doc to fly back to LA, he leaned on Morgan – a respected law enforcement officer – to take over security. After the paperwork was filed, Morgan's next career opportunity opened up before him. He was Ms. Lohan's personal bodyguard for the rest of the film…and for the next five years.
"In this industry, it's word of mouth, and your reputation is everything. And it's small. Hollywood is small; New Orleans is even smaller," says Morgan.
What makes Morgan so in demand for the biggest celebrities? It's all about customer service.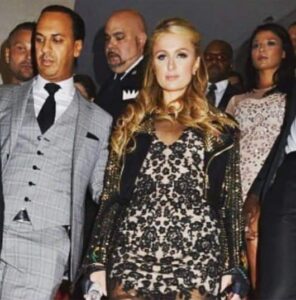 "You gotta work with your head, your heart and your mind," says Morgan. "A big thing is threat assessment. Where's the nearest exit? How many people are going to be there? What's the target audience? These are things people don't think they think you just walk out there and you're this beefy guy that gets in the way. But if somebody has a weapon, you know, you have to protect this person. You have to be willing to take a bullet for them literally."
A big part of being a successful bodyguard-to-the-stars is staying on schedule. When a celebrity is mobbed by adoring fans requesting autographs and selfies, it's his responsibility to move the show along.
"For example, I bodyguard John Schneider, Bo Duke from Dukes of Hazzard," says Morgan. "He'll sign everybody's autographs. But we have to get from point A to point B, I have to walk up and say, Hey, guys, I'm sorry, I have to take them away. And they may very well be nice people. But you still have to be courteous, professional, polite. You're the buffer. You're the party pooper so the celebrity doesn't look like a jerk."
When asked his opinion on The Bodyguard starring Kevin Costner and Whitney Houston, Morgan didn't think the film accurately portrayed his profession. "I don't think it's anything legitimate," says Morgan.  He was emphatic that a bodyguard should never fall in love with his client. "You can't make it personal. By making it personal, you've already put them at a jeopardized risk. That's why moms and dads aren't bodyguards for their children successfully because they make decisions based on their heart, not their mind."
Interested in a career as a bodyguard? You don't have to look like The Rock or Vin Diesel, although it doesn't hurt.
"There's so many different people that you wouldn't think were bodyguards can make good bodyguards," said Morgan. "There are awesome women bodyguards."
A career in law enforcement is also not a requirement but training and experience are key. "I definitely say get a degree, build your mind. If you want to run a team, you're going to need as much education as you can," said Wayne. "As much experience as you can. You want to basically be able to think on your feet, and trust people and evaluate scenarios."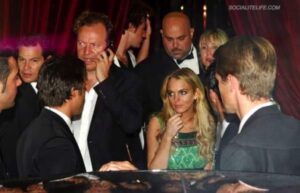 Morgan has frequently offered his services "pro-bono" to up and coming stars in an effort to support young talent and to expand his network. After all, it's all about who you know. He recently worked with Charity Bowden, a contestant on The Voice, for free. Once she makes it to the big time, she'll have Morgan standing beside her, to make sure she's safe. "You meet these people who are going to go on to successful careers, and you work with them now, then when they blossom into who they are going to be, you're already there and you're part of the family."
He'll charge his full fee then, of course.
When pressed for insider stories or salacious anecdotes, Morgan maintained his professional attitude about the work. "A lot of times, we sign non-disclosure agreements, because loose lips sink ships. And so, you have to keep the stuff that you see to yourself." Morgan has seen enough eye-popping, bizarre and hilarious moments behind the Hollywood curtain to fill a diary, but he is tight-lipped about all of them.
"And let me just tell you this, I have some amazing stories. Good people, amazing people do crazy things. But I have to decline from saying these things. Let's just say I think the one thing I can safely say, I have body guarded people like Lindsay Lohan at the height of her career in Bourbon Street when it was packed with adults and drunk people.
He still insists that experience pales in comparison to one of the most difficult challenges he ever faced in his entire career as a bodyguard. The place: Disneyworld. The mission: bodyguard Lindsay Lohan in the midst of a cheerleading convention. Controlling a crowd of hundreds of screaming, obsessed tweens was a unique experience, to say the least. "These girls don't care how big you are," said Morgan, shaking his head in disbelief. "Lindsay was, you know, perfect. She was out there signing autographs, but it was a handful. I'd rather take Bourbon Street with a bunch of drunk people any day."
You can follow Wayne Morgan on Facebook, Instagram or his IMDB page.