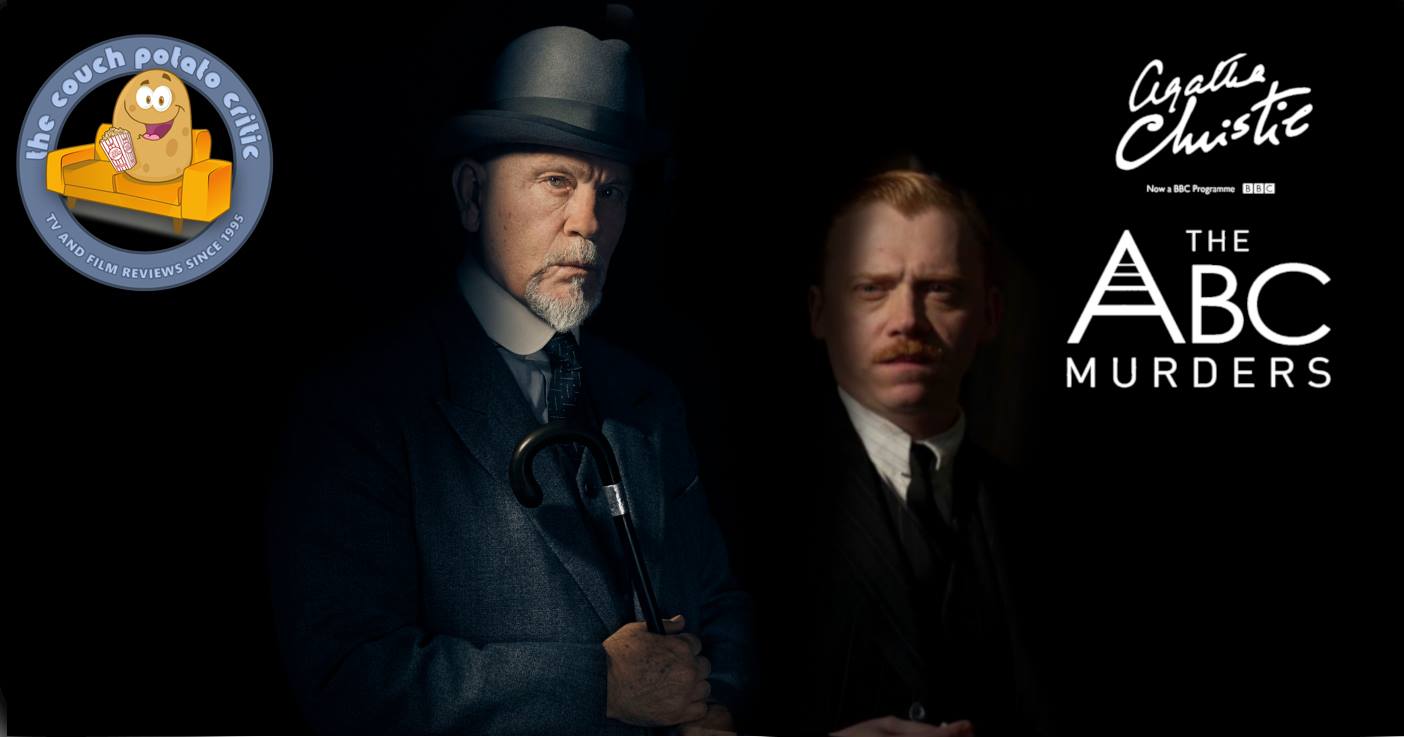 PLOT: In 1933, retired detective Hercule Poirot is targeted by a taunting killer who sends letters signed "ABC", which Poirot must decode in order to discover the identity of the murderer.
REVIEW: In 2018, The BBC decided to give birth to a new version of a classic character; Hercule Poirot, Agatha Christie's titular detective that has been a literary rival to Sir Arthur Conan Doyle's Sherlock Holmes, who has been giving him a run for his money for the last 98 years. Well, almost. The fact is, despite not being as popular as Holmes, Poirot is as interesting of a character. His past is somewhat shrouded in murky facts, as we learn throughout all of the books, that Poirot is NOT a reliable narrator. So, when we hear tidbits about his past, from him, we must take it with a grain of salt, because, sometimes, when you put them all together, they don't quite add up. It's the opinion of many fans of Poirot's books that he often gives this info to elicit information from a suspect. I bring all this up because it will play heavily into this new telefilm adaptation.
In one of the oddest choices for Hercule Poirot ever, the BBC cast the amazing, but quite American actor, John Malkovich, who portrays an older iteration of the character, which is funny, because Poirot was already an older man in his first book "The Mysterious Affair at Styles" from 1920, as well as in the last published book, "Curtain," in 1975. So we see Poirot in the autumn years of his career, dying his very grey beard and mustache to appear younger when he goes to meet with Detective Inspector Crome, played amazingly well by "Harry Potter" alum, Rupert Grint. It's nice to see him shed that boyish charm and go for a character who acts a bit antagonistically toward our hero. Malkovich is such an odd choice for the character, but, I have to say, even though I would never see him in the part, he does a terrific job and really helps flesh out this version of the character, and the writers, in turn, take liberties with Poirot's past, which, as I mentioned, is not something overly established. I don't want to say much on this subject, but, Poirot in this interpretation, is tortured by his past, and this case brings much of what haunts and tortures him, back up to the surface.
The supporting cast is brilliant, with the aforementioned Rupert Grint in a standout role. Eamon Farren, best known for "Chained," and season three of "Twin Peaks," plays the main suspect, the sickly Cust. Shirley Henderson, another Harry Potter alumn whom you might remember as Moaning Myrtle, does a terrific job playing the disgusting Mrs. Marbury, landlady of the f