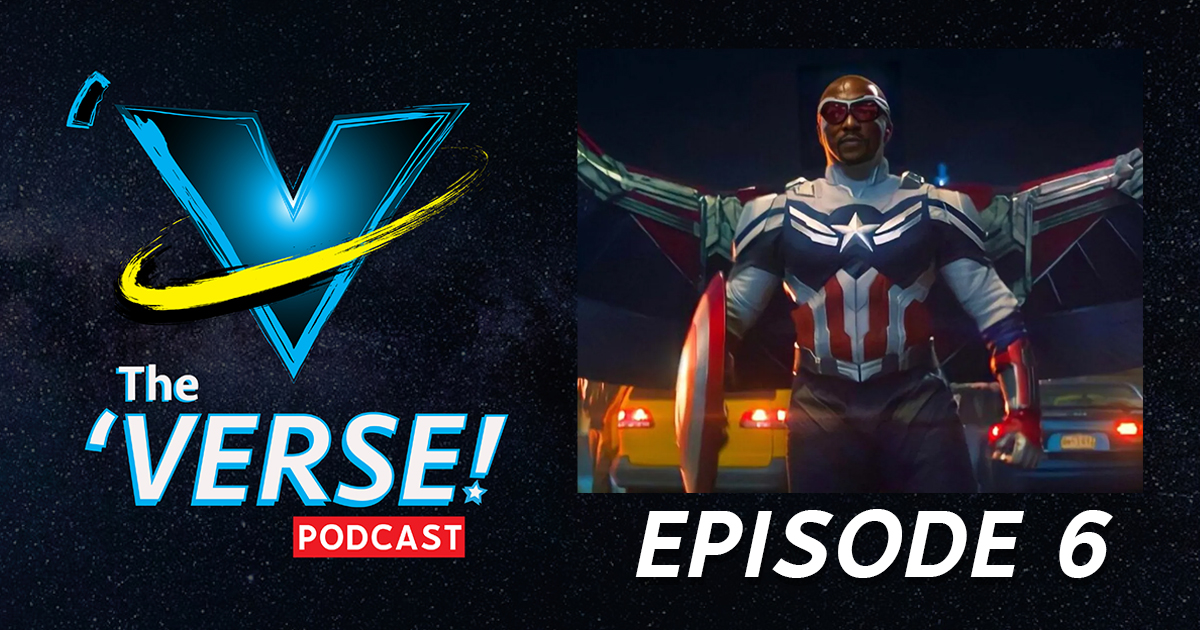 Greetings 'Verselings! It's that time of the week to step into The 'Verse! podcast where we will visit a different corner of the cinematic universes from Marvel, Star Wars, Mortal Kombat, back into the MCU, and much more! This week we break down that wicked season finale of The Falcon & the Winter Soldier. We also dish out all the latest news (head up, it was a BIG week for Marvel), and fill you in on what's coming up in future episodes of The 'Verse!
This week in news Marvel's upcoming television series Secret Invasion added a few new names including Emilia Clarke and Olivia Colman. The Queen of the Dragons and the Queen of England will only add royal status to the MCU but will these queens become skrulls??  Also, Russell Crowe dropped the ball, aka a major plot point, about his role in Thor: Love & Thunder; make sure to read up on your Greek mythology 'Verselings! Oh, and who can forget the brand new trailer for Shang-Chi and the Legend of the Ten Rings-who else is excited to get back in a movie theater!?
So, the finale of The Falcon and the Winter Soldier gave the 'Verse Squad much to dissect especially when it came to the "BIG" reveal of who is the Power Broker, Captain America's epic new costume, and of course, what lies ahead for the MCU. Listen to find out if the 'Verse Squad's series predictions were on point, such as Norm's idea of who is the power broker, Lucas' hopeful return of Red Skull, whether or not Emilia's theory of jocks still rains true, and if Bridget is satisfied with John Walker's beatdown. All will be revealed in Episode 6 of The 'Verse! BTW if you don't stick around for our post-credit scene, are you a 'Verseling? 
While you're subscribing to The 'Verse! (links below), also make sure to give us a follow us on Twitter @TheVerseCast.  We'd love to answer your questions on our next episode. And, while you're at it, let us know what YOU thought of the T.F.A.T.W.S. finale.
The 'Verse! can be found at these wonderful podcast locations:
Reach out to us on Twitter @TheVerseCast or find more episodes on Screenradar. Catch you next time in The 'Verse!