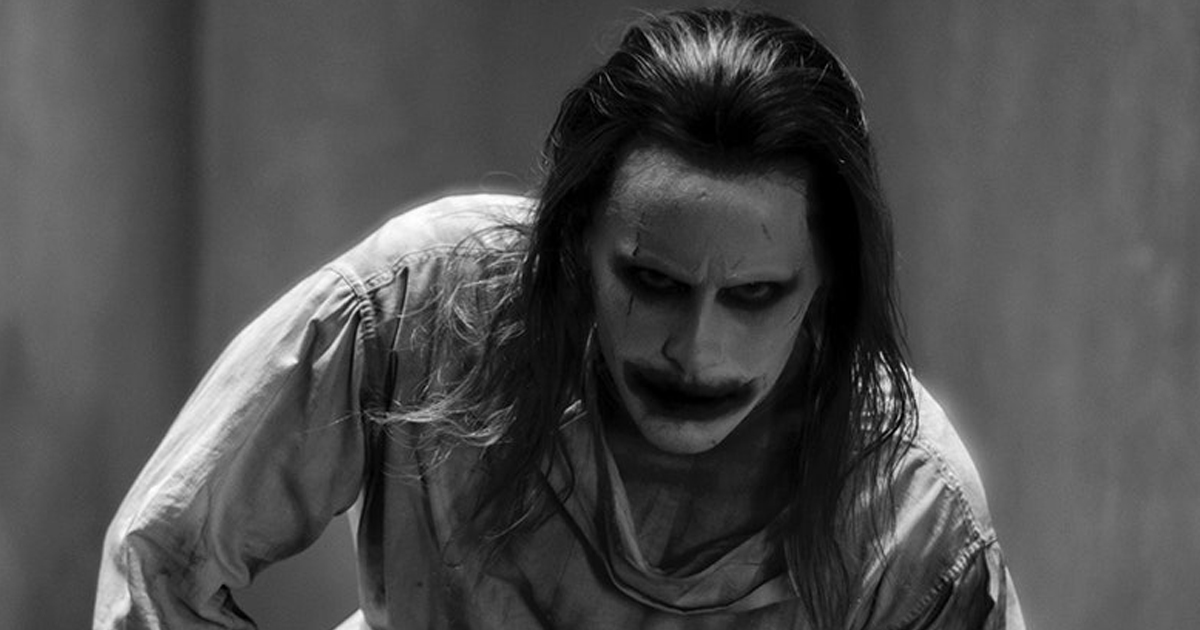 Zack Snyder has revealed the new look of Jared Leto's Joker in his upcoming director's cut of Justice League, and it's definitely different from the version we saw in Suicide Squad. While the makeup is closer to what we've come to expect from the Clown Prince, more importantly, Leto's face tattoos are gone, which was one of the issues fans had with the previous take on the character (along with the metal grill, short slicked hair and gaudy wardrobe).
Snyder talked to Vanity Fair about bringing the Joker into the Justice League with Batman, and having the two iconic characters face-off:
"The cool thing about the scene is that it's Joker talking directly to Batman about Batman. It's Joker analyzing Batman about who he is and what he is. That's the thing I also felt like fans deserved from the DC Universe. That is to say, the Jared Leto Joker and the Ben Affleck Batman, they never really got together. It seemed uncool to me that we would make it all the way through this incarnation of Batman and Joker without seeing them come together."
The article also discusses the context of Joker's appearance [SPOILER ALERT]:
Joker appears in the new film during a sequence set on a ruined Earth after the alien tyrant Darkseid invades and decimates the planet. It's a dream sequence, a psychic vision, experienced by Ben Affleck's Bruce Wayne that reveals what will happen if the superheroes fail to stop the onslaught. Joker is sort of the Ghost of Christmas Yet To Come, supplying motivation through terror.
The highly anticipated film will be premiering on HBO Max on March 18