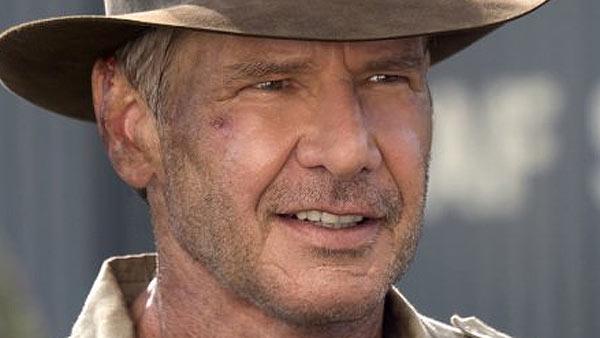 After months of rumors and speculation, Disney has announced that Steven Spielberg and Harrison Ford will return for a fifth installment of the Indiana Jones franchise.  Spielberg will once again direct, and Ford will don the fedora and bullwhip once again. Frank Marshall and Kathleen Kennedy will also return to produce. The press release from Disney makes no mention of co-creator and producer George Lucas, who sold Disney rights to the character in 2012 along with Star Wars. Should be interesting to see if he's brought back on board for the project. It also does not mention co-stars Karen Allen or Shia LaBeouf, although, odds are Allen will at least make an appearance (odds are greater that LaBeouf will not).
There had been talks of rebooting the franchise with a different actor, or spinning the franchise off, but Marshall put an end to those rumors a little while back.  According to Walt Disney Studios Chairman Alan Horn, the studio is happy to have  all of the original players in place (sans Lucas mention):
"Indiana Jones is one of the greatest heroes in cinematic history, and we can't wait to bring him back to the screen in 2019. It's rare to have such a perfect combination of director, producers, actor and role, and we couldn't be more excited to embark on this adventure with Harrison and Steven."
This will more than likely be Ford's last outing as Indy, and who knows what the studio will do moving forward. But it's great that they're giving him one last crack at it (whip pun intended). The film is scheduled for a July 19, 2019 release.