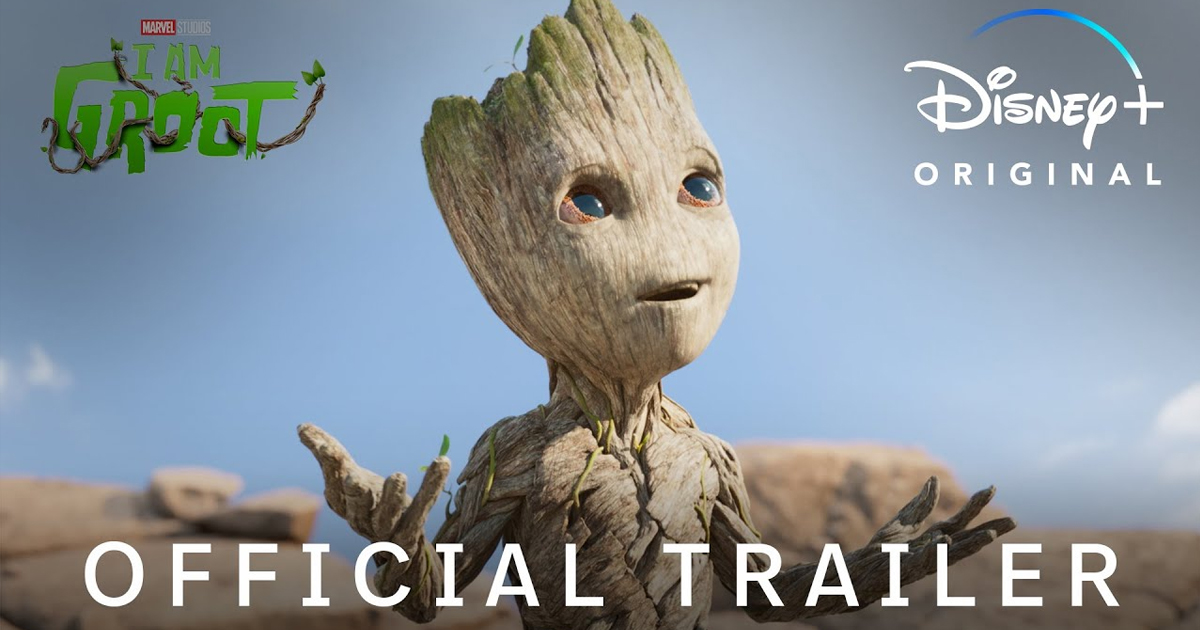 Disney released a look at their new limited animated Disney+ series, I Am Groot at San Diego Comic Con.
Vin Diesel reprises his role as the voice of Baby Groot from the MCU films, with Bradley Cooper also starring. I Am Groot was announced in December 2020, and work on the series' photorealistic animation began by August 2021. The series is part of Phase Four of the MCU. An additional five shorts are in development.
I Am Groot, a collection of five Original shorts, starts streaming August 10 on Disney+.