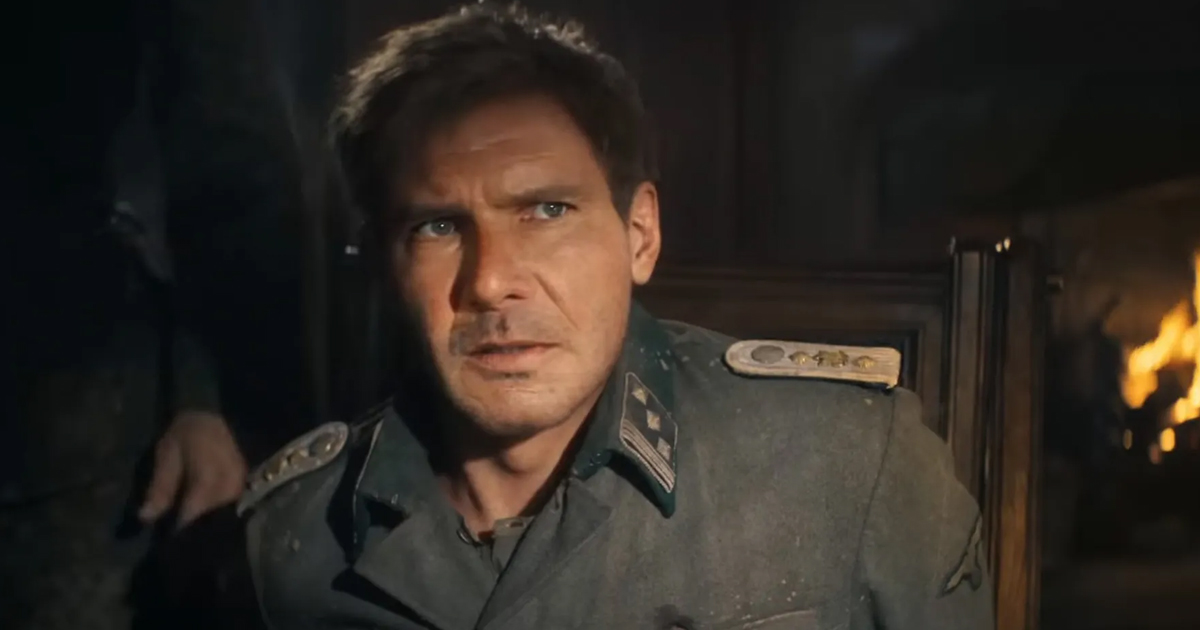 Harrison Ford's de-aging in the upcoming Indiana Jones and the Dial of Destiny will be done using archival footage, according to Empire Magazine.
The film's opening scene will take place in a Nazi-filled castle in 1944, taking place just after the original Indy trilogy. Director James Mangold wanted to start the film harkening back to the Indy we all grew up with. "I wanted the chance to dive into this kind of full-on George-and-Steven old picture and give the audience an adrenaline blast, said Mangold. And then we fall out, and you find yourself in 1969. So that the audience doesn't experience the change between the '40s and '60s as an intellectual conceit, but literally experiences the buccaneering spirit of those early days… and then the beginning of now."
De-aging techniques have,  at times, not been received well by audiences, particularly the de-aging of Robert De Niro, Al Pacino, and Joe Pesci in Martin Scorcesse's Netflix epic, The Irishmen. However, Disney has had success de-aging on the big screen in the past, showing us younger versions of Michael Douglas, Kurt Russell and Robert Downet Jr. in the MCU, and Johnny Depp in Pirates of the Caribbean: Dead Men Tell No Tales. Their handling of Mark Hamill's de-aging in The Mandalorian, on the other hand, was universally criticized. Though, to be fair, the budget for the streaming service was considerably smaller than a theatrical release.
From what we've seen in the trailer, the de-aging in Indiana Jones and the Dial of Destiny seems to hold up. We'll find out for sure when the film opens June 30, 2023.