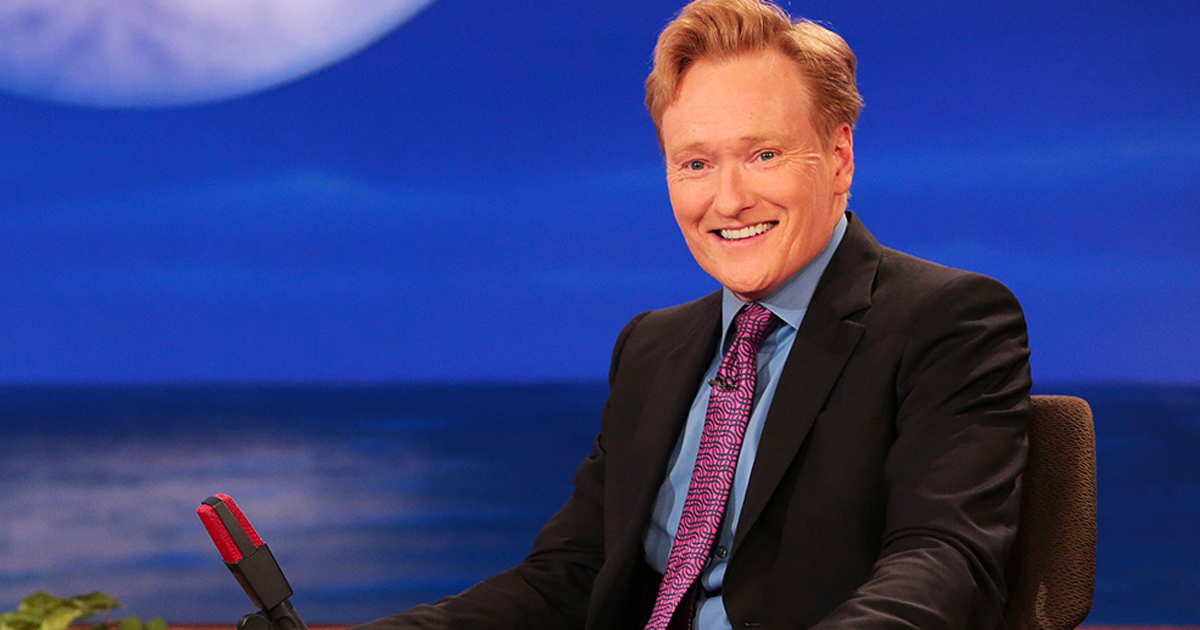 Conan O'Brien is leaving his job as a late-night talk show host after 28 years and moving into the variety series world. Conan will be wrapping up his TBS late night show on June 2021 after ten years on the network and move over to HBO Max where he'll be hosting a weekly variety series. O'Brien had this to say about the move:
"In 1993 Johnny Carson gave me the best advice of my career: 'As soon as possible, get to a streaming platform. I'm thrilled that I get to continue doing whatever the hell it is I do on HBO Max, and I look forward to a free subscription."
After a successful career as a television writer on shows like The Simpsons and Saturday Night Live, Conan was tapped to replace David Letterman as the host of NBC's Late Night after Letterman moved to CBS after being passed over to replace Johnny Carson as the host of The Tonight Show in favor of Jay Leno. Conan was eventually asked to replace Leno as host of The Tonight Show, but his run as host was tarnished by bad ratings thanks to NBC's bizarre decision to put Leno on his own show every night at 10:00pm, resulting in horrible ratings for both shows. NBC offered to move Leno to The Tonight Show's 11:30 pm time slot and push The Tonight Show with Conan O'Brien to midnight, but Conan felt that was disrespectful to the show's legacy, and chose to leave.
Eventually landing at TBS at an 11:00 pm slot, Conan found moderate success, but eventually stripped down to a half hour, focusing more on longer single guest interviews  and digital content and forgoing late night staples like music and stand up comedy . Conan's series Conan without Borders, on which Conan is chronicled traveling to various destinations around the world, will still continue to air on TBS after  leaves the network. HBO Max chief content officer Casey Bloys had this to say about the move:
"Conan's unique brand of energetic, relatable and at times, absurdist, comedy has charmed late night audiences for nearly three decades.We can't wait to see what he and the rest of Team Coco will dream up for this brand-new variety format each week."
Conan's Team Coco production company is also producing several stand-up specials for HBO Max.  We can assume Conan will continue to host his wildly popular podcast, Conan O'Brien Needs a Friend.